Strides Pediatric Therapy
Make Strides Towards an Independent and Enriched Life.
Strides Pediatric Therapy
Make Strides Towards an Independent and Enriched Life.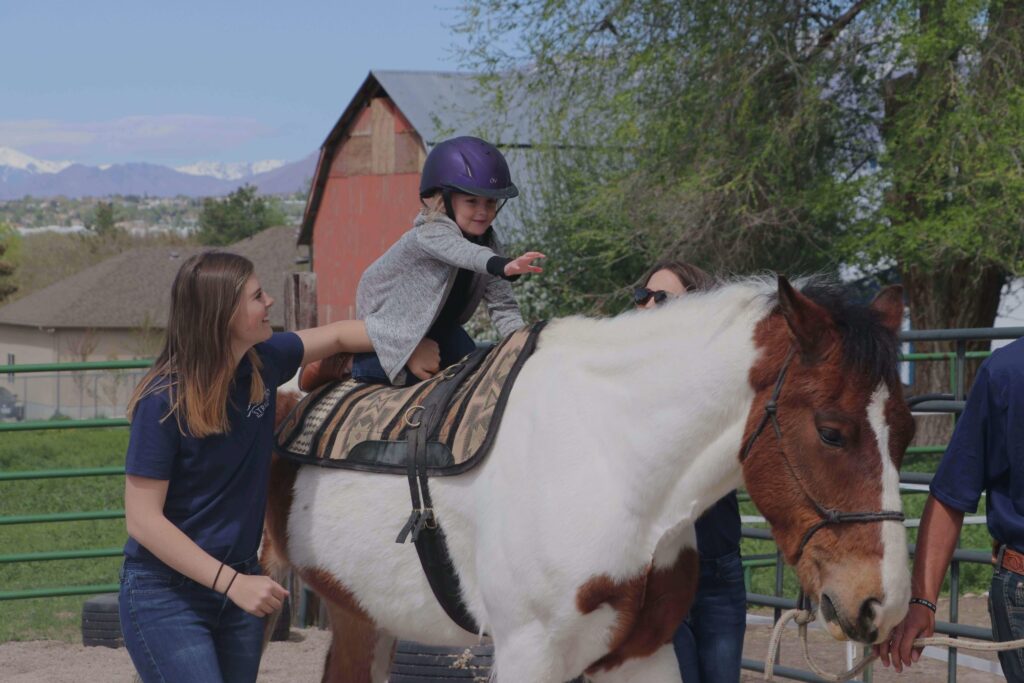 Full Service Therapy Clinic Located in Eagle Mountain, Utah
Strides Pediatric Therapy is an outpatient therapy clinic in Eagle Mountain, Utah that offers physical therapy, occupational therapy, speech therapy, mental health therapy, recreational therapy, and adaptive riding to children ages birth-21 with a variety of disabilities and/or needs. We have traditional clinic and gym spaces, as well as an equestrian facility to incorporate the use of a horse as a tool into these services. Equine facilitated psychotherapy uses a horse as a partner in a mental health therapy session to help reach therapeutic goals. All of these services are offered at one convenient location by an incredible team of licensed professionals who are committed to serving your child's needs.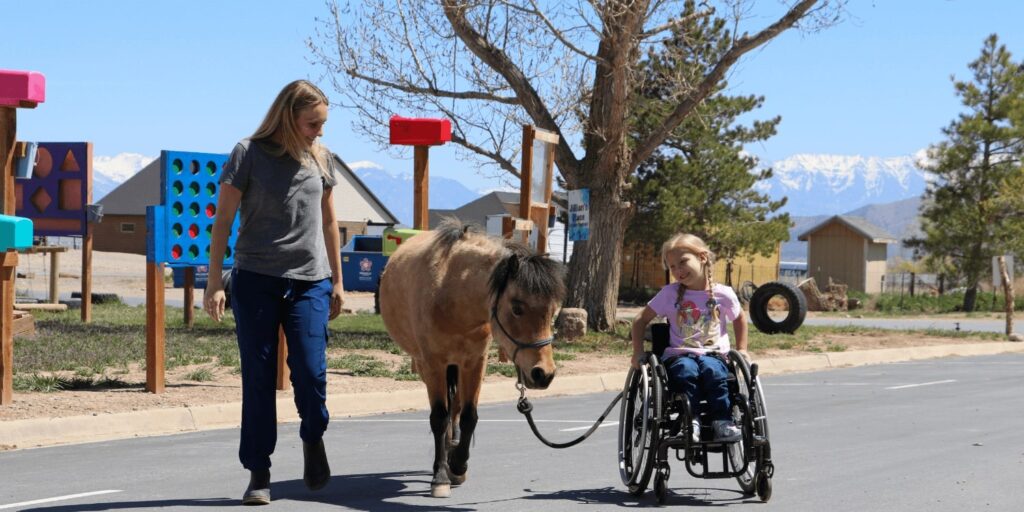 Services That Strides Pediatric Therapy Offers
Occupational Therapy
The pediatric occupational therapist (OT), through the use of purposeful activities and play, works to assist children in reaching their optimal level of independence in all areas of their daily living.

Physical Therapy
The pediatric physical therapist (PT) focuses on the child's ability for independence & participation in daily activities within environments (home, school, playground, etc.) related to motor & coordination skills.

Speech Therapy
The pediatric speech language pathologist (SLP) works with children who have deficits in the areas of communication, language skills, oral motor control, feeding/swallowing issues, or hearing related concerns.

Mental Health Therapy
Strides offers individual therapy sessions, family therapy sessions, and parent and family member support group sessions to help address the challenges that children and families are dealing with.
Recreational Therapy
Focuses on developing greater health, well being, and quality of life, as well as greater independence in your child's skills, knowledge, and abilities using recreational and activity centered interventions.
Adaptive Riding
Our adaptive riding horsemanship program is adapted for children with disabilities. Children will gain physical, emotional, cognitive, and social benefits while learning to tack and ride a horse.
Strides Pediatric Therapy Photo Gallery
Strides Pediatric Therapy
Traditional clinic as well as Equine Assisted Occupational, Physical, Speech, Mental Health, and Recreational Therapy, as well as Adaptive Riding at Strides Pediatric Therapy in Salt Lake, Utah
18406 W. White Quest Drive
Eagle Mountain, Utah 84013
Phone: (801) 773-9999
Fax: 801-335-7031

Strides Pediatric Therapy Equine Therapy in Utah
Traditional clinic as well as Equine Assisted Occupational, Physical, Speech, Mental Health, and Recreational Therapy, as well as Adaptive Riding at Strides Pediatric Therapy in Salt Lake, Utah
18406 W. White Quest Drive
Eagle Mountain, Utah 84013
Phone: (801) 773-9999
Fax: 801-335-7031